Marion Rogerson – Chair of SENSORY PEOPLE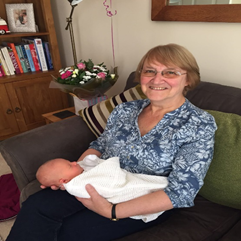 Marion is registered with the Health & Care Professions Council (HCPC) as an Occupational Therapist (OT), is married with two grown up daughters and has two grandchildren. She gained her Post Gradate Certificate in Sensory Integration in 2019 and has been volunteering for the charity as a clinican and managerially since its inception in 2015.
Passionate about "early intervention" and "investing to save," she believes that all children should be given an opportunity to fulfil their potential whatever challenges they face – after working for 35 years in various roles in the NHS, Civil Service and with Local Authorities, she is now enjoying working on a 1:1 basis and in small groups using (Ayres) Sensory Integration Therapy with children and their families.
Claire Gwilliam – Trustee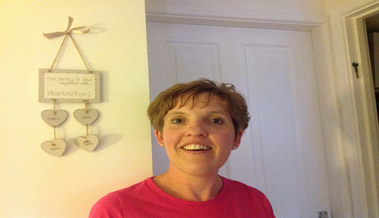 Claire, whose career was in Customer Services is mum to Owen who was diagnosed with Learning Disabilities and Autism as a toddler.
Claire became a trustee of the charity after Owen benefitted greatly from 16 hours of sensory integration therapy while she received support and guidance from Marion.
Claire's passion is for early intervention – she is excited by the opportunity to help the charity develop and consequently support other families through their difficult times.
Arvind Sharma FRCPCH – Trustee
Arvind Sharma is a retired Consultant Paediatrician with more than thirty-five years' experience in Paediatrics. He has special interest in Paediatric Neurology and Neurodisability. During his clinical work he worked closely with Physiotherapists and Occupational therapists and observed the positive outcomes in children after their intervention.
When Arvind visited Marion who was treating children with significant problems using a Sensory Integration approach, he talked with parents and saw first-hand the positive outcomes achieved and how they flourish. He then decided to support this charity – Sensory People.