We are currently working with those whose difficulties are caused by their inability to process the information they receive from their bodies and the world around them.
Generally, this difficulty occurs when sensory signals don't get organised into appropriate responses and has been likened to a neurological "traffic jam." This prevents certain parts of the brain from receiving the information needed to interpret sensory information correctly. We call this a sensory processing difficulty and it can affect how the individual hears, feels, sees, tastes, smells, balances and understands the positioning of their body. This can be very challenging for the individual when they are trying to perform everyday tasks. If not treated effectively, it can result in various challenges for the individual including clumsiness, behavioural problems, anxiety, depression and school failure.
Our organisation aims to give children, young people and adults access to specialist therapists using (AYRES) Sensory Integration therapy to guide them in organising their nervous systems. This does not involve medical treatment or drugs, special diets or repetitive exercise. The therapy is child (or adult) centred and programmes are specific to their individual developmental needs.
Sarah Goudie – Administrative Support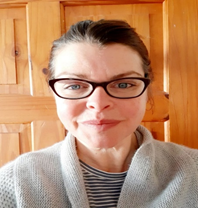 Sarah Goudie is our administrator who assists us with the practical running of the charity from HR through to funding, invoicing and developing the Volunteer resources. Sarah was introduced to Sensory People (SP) by a volunteer of the Community Interest Company (CIC) bread2share she ran for six years. She is a practicing artist, founder of drawing project #DrawingYourSpace and co-develops General Office Gallery/Studios.
Helen Holloway – Speech and Language Therapist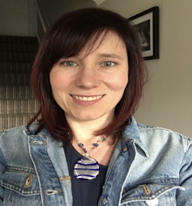 Helen is an HCPC registered Speech and Language Therapist with experience of working with preschool children, in mainstream schools, with children who have Special Educational Needs and children and adults who stammer. Helen spent 10 years working in the NHS before developing her own private practice in 2012. More recently, Helen's interest in Sensory Integration grew through carrying out joint 1:1 sessions and co-leading (with Marion) Sensory People's 'Play with Words' initiative. Helen is currently training with ASI WISE to gain the knowledge and skills to practice as a Speech and Language therapist specializing in Sensory Integration.

Joanne Huzzey – Occupational Therapist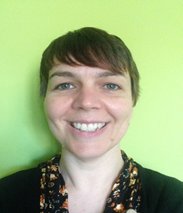 Joanne, an HCPC registered Occupational Therapist since 2005 has worked in Community Paediatric OT Services as well as Child and Adolescent Mental Health (CAMH) teams within the West Midlands.
When employed in a residential special school she started on her sensory integration therapy journey. Joanne is now an independent OT mostly working in private practice. She is a qualified Sensory Integration Practitioner and Special Yoga Practitioner and is currently working to complete her post-graduate training in Brain Gym and Rhythmic Movement to help integrate primitive reflexes.
In her spare time (and to keep regulated) Joanne enjoys baking, gardening, listening to music and walking. She uses swinging to calm down, trampolining to wake up and swimming to help her sensory system feel organised.